Wholesale and Reseller Internet Solutions
Merula provides connectivity resellers and others the option to become a Virtual Network Operator or ISP.
If you'e looking to provide Internet Solutions to your customers, we can help. Earn commission on sales or provide your own virtual network
Merula provides a fully turn key managed solution based on either our own infrastructure or customer owned infrastructure. Our customers enjoy the benefits of direct pricing without the high costs of providing infrastructure and dedicated engineering resources.
1. Contract directly with the network suppliers
2. Use our established agreements with providers including BT, TalkTalk, Virgin Media, Virtual 1, SSE, Zen and many more on a wholesale, wires-only basis for xDSL, FTTC and Ethernet products.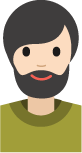 Our wholesale internet solutions are built to your needs through two options – branded with commission, or white label according to your network requirements.
Broadband Reseller Options
Provide Broadband services to your customers 
Wholesale Broadband
Managed by our professional Broadband Portal

Order & manage a range of products

Wholesale or Commission based

Packages to meet your customers needs
L2TP Broadband Solutions
L2TP based Broadband solutions are available in many London POP's.
If you want to provide Broadband solutions with BT and other LLU suppliers but don't want the overhead of an expensive link, get in touch to arrange an affordable and reliable solution.
L2TP Broadband
Affordable & reliable L2TP links
Internet Transit & Connectivity
Full and partial transit is available at most London and Manchester Data Centres. 
Internet Transit
Full or partial transit available

Flexible solutions to suit you
Inter Site links (London, Manchester & Cambridge)
Fast, reliable connectivity within our network
Inter site Links
Full transit or Partial transit available

Flexible solutions to suit you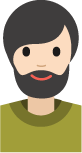 We are passionate about building an affordable solution according to your needs.
Please contact us for helpful, friendly advice.
API Integration
We can integrate API into a multitude of providers and services – providing unified portal services or API integration to your CRM or back-end systems
API Integration
BT Wholesale

Zen Internet

TalkTalk

Vodaphone

Strategic Imperatives
Router Fulfilment & Management
Talk to us about a bespoke router fulfilment and management service to meet your needs, either driven by our API integration portal or stand-alone for the router only
As an approved integrator to a number of networks, our solution will offer a fast and cost saving approach for your business
Router Fulfilment
Pre-configured plug and play routers dispatched directly to your users in just a few clicks

Configuration hard coded into the router to enable simple reset should an issue arise

Increase service levels – monitor and manage your routers in real time using our tr-69 platform

A choice of router hardware to suit your budget and service requirements
Why Choose Merula for VNO Services
Our advisors are technical specialists

Specialist Internet Solutions | UK Data Centre