Contact us
Main Office:
T: 01480 222 940
E: info@merula.net
Fax: 01480 222 941
Visit us
5 Avro Court,
Ermine Business Park
Huntingdon
PE29 6XS
UK based Data Centre
Merula operates a dedicated UK Data Centre in Huntingdon, Cambridge, UK.
Fully cooled and temperature managed, our centre has received more than £1m of investment to state-of-the-art technology and a solid, reliable infrastructure for our network.
Our dedicated data centre has full UPS (Uninterruptible Power Supply) and resilient generators with enough fuel to keep the centre fully running for more than 3 days.
We have fast, resilient internet links to London, Manchester and Cambridge ensuring fast reliable connectivity at all times. Our highly skilled engineers are on hand to help with any on site support you may need.
Virtually all of our hosted solutions are supplied from our Huntingdon data centre.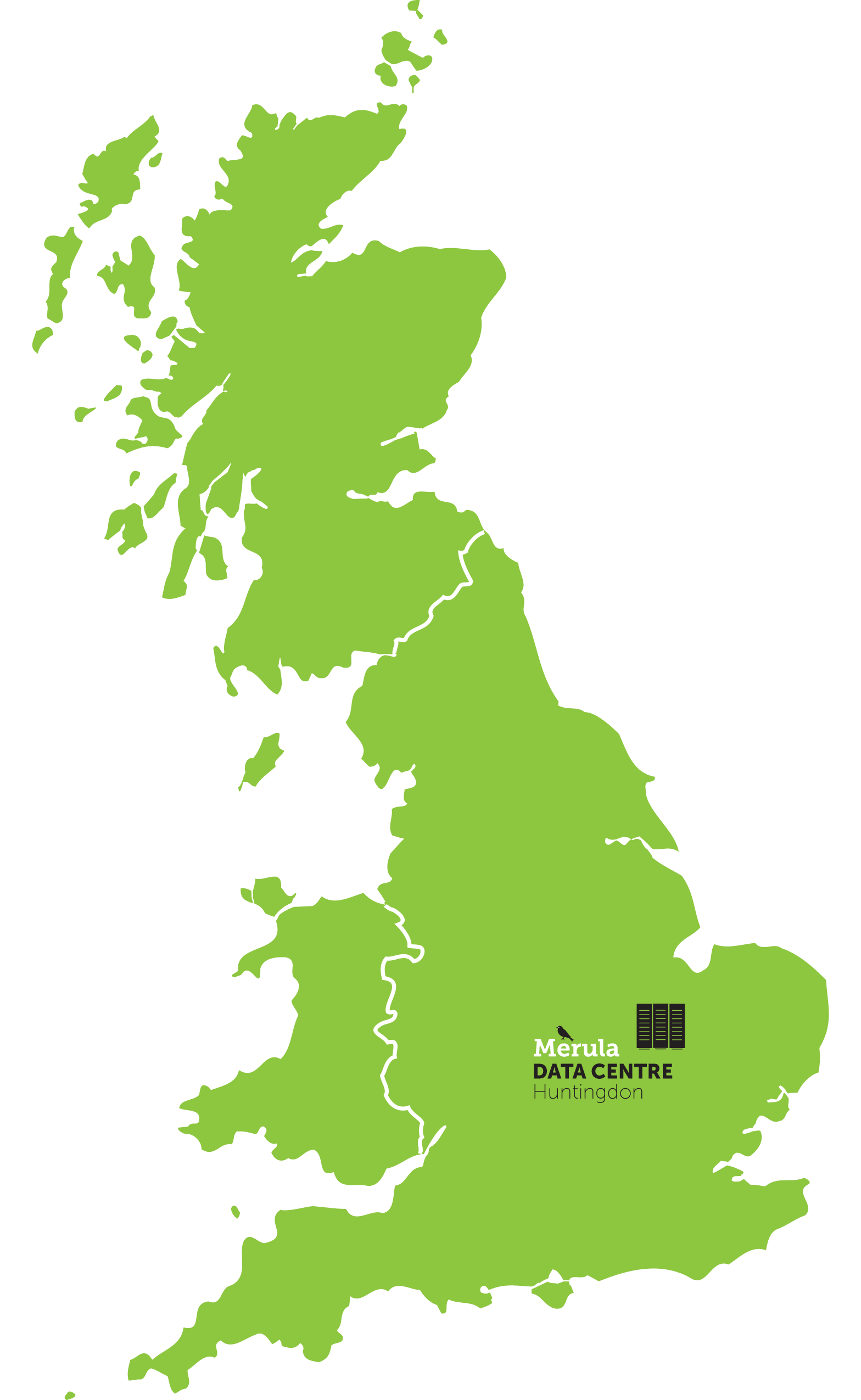 Dedicated UK based Data Centre (Cambs)
Virtual Network Provider established 20yrs
Friendly, impartial advice
Carrier-neutral status
Fair and transparent pricing
Our flexible range of internet, data and voice  solutions can be tailored to your requirements. Choose from our standard packages and bundles or let us help you with a bespoke solution.
Get in touch today for helpful and friendly advice

Specialist Internet Solutions | UK Data Centre